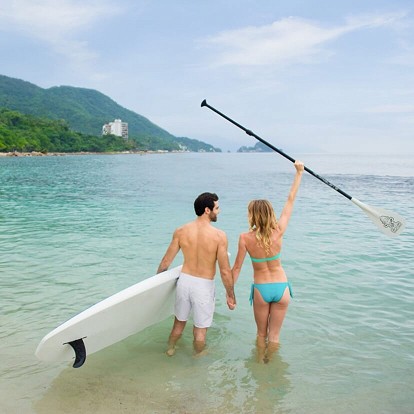 Paddleboard Lessons
Beach & Water Activities
The frequency and duration of the activities are subject to change without notice. Please refer to Front Desk, Concierge, or Pool Concierge to schedule your favorite activity during your stay.
1 hour
Garza Blanca Beach
11:30 AM (3 times per week) 
Free
---
You will be shown how to use the paddle boards correctly and how to minimize the risk of any accidents so that you can enjoy the sport at your leisure during your stay. You may also use the resorts' paddle boards free of charge when they are not in use for another activity.