Kids' Club
A DREAMY SPOT FOR CHILDREN IN PUERTO VALLARTA
Daily: 9:00 am to 5:00 pm | Thursday to Saturday: 9:00am to 10:00pm
For a perfect family vacation, Garza Blanca is always the right choice. With daily activities for kids and adults, an exclusive all-inclusive plan, and luxury accommodations, your holiday will surely be the best! But, for those days when your plans include bolder activities for adults, our Kids' Club will come in handy to you.
Opening daily from 9:00 am to 5:00 pm, our Kids' Club receives kids aged 4 to 12 who can enjoy hours of fun and creative activities while being supervised by our thoroughly trained and bilingual team.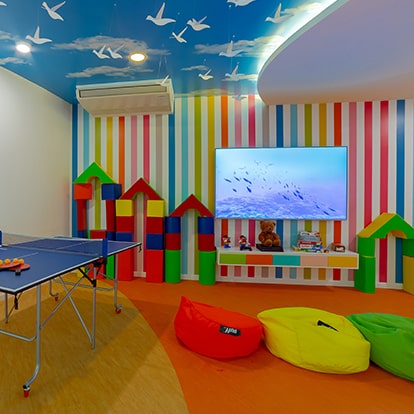 Featuring the Best
ACTIVITIES FOR KIDS IN PUERTO VALLARTA
The entertainment offered to kids at Garza Blanca's Kids' club goes from learning and playing at the Kids' Club facilities to socializing at the family pools and beach of the resort. A full schedule of activities, including a lunch hour, is available, so you can relax and be assured that your kids are having the time of their lives!
Top activities include crafts, games, pool time, lunchtime, movie time, and soccer on the beach, among others!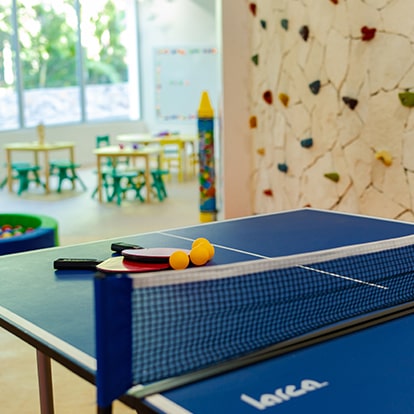 Top Activities for Kids:
Arts & crafts
Video games
Team sports
Treasure hunts
Building sandcastles
Mini Olympics
Mini hiking
Face painting
Movie time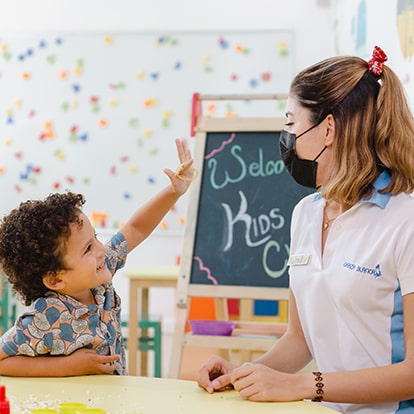 Terms and Conditions
The age required to access and remain in all the activities inside the kids' center area, is from 5 to 12 years old. (Children must have met the age of 5 years of age)
Parents or legal tutors cannot leave the hotel while the minor(s) remain in the Kids Club, and it's required to have frequent communication, like a specific location written in your daily boundaries.
Minors whose parents are taking part in a tour or sales presentation are not allowed to come in, for their own safety.
The Kids Club schedule is Monday thru Sunday from 10 am-5pm.
Only the parents or tutors can sign up children in the Kids Club.