Best All-Inclusive & Family-Friendly Hotel in Puerto Vallarta
Garza Blanca Preserve Resort & Spa in Puerto Vallarta offers you one of Mexico's most extraordinary vacation experiences. Nestled along the exclusive southern coastline of Puerto Vallarta, you'll discover 85 acres of lush tropical jungle cascading down to a white sand beach with crystalline waters.
Come and lounge by our infinity pools, linger over creative cuisine, and tap into deep relaxation in our world-class spa. Take a guided hike through the Sierra Madre mountains or paddle a kayak along the bay. Here, amidst the spellbinding scenery, you'll enjoy an unparalleled experience of modern design and vibrant, attentive service.
Luxury Suites
You will fall in love at first glance with the unique details, elegant furnishings, and impressive style of our spacious luxury suites.
---
Ultra Suites & Penthouses
Ascend to a uniquely luxurious oceanside retreat on the highest floors of the Panorama buildings adorning the mountainside. Breathtaking views of Banderas Bay are complemented by residential-style amenities and extra privileges to enhance your stay. Our sprawling Ultra Suites and Penthouses are designed for those seeking the ultimate in sophistication and pampering services.
Luxury Resort Features
Considered to be one of the best hotels in Puerto Vallarta, our luxury beach resort delivers a sophisticated array of hotel amenities and in-room services to each and every guest.
White sand beach
Hiking Trails in lush tropical terrain

Our Gourmet Culinary All-Inclusive plan showcases fresh, creative and varied cuisine prepared by world-class chefs. Coupled with unique dining environments and attentive service, it's an unforgettable experience.
What's included at this Puerto Vallarta all-inclusive resort?
Breakfast (À La Carte)
Gourmet Lunch
Gourmet Dinner
Premium Domestic And International
Brands Beverages*
Room Service*
Minibar In Your Room
Wi-Fi Internet*
Activities And Entertainment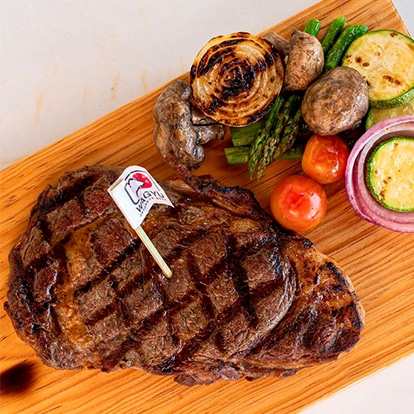 ---
Special Offers & Packages
GARZA BLANCA RESORT PUERTO VALLARTA
Terms and conditions
Room Only reservations: rates are based on double occupancy, are subject to change without notice and do not include taxes and/or service fees (19%).
All-Inclusive reservations: rates are per person per night, are subject to change without notice and do not include taxes (19%) and are based on maximum occupancy.
All Inclusive reservation: rate is based on 2 guests, 4 nights, includes all taxes and service fees.
Meals to Remember
Redefining resort dining, Garza Blanca Puerto Vallarta's signature restaurants are the gourmet parallel to the lush mountains and endless seascapes that envelop the preserve. We invite you to delight in innovative cuisine served in breathtaking settings throughout your stay.
Spa Imagine
Blissful pampering awaits on your journey towards achieving your beauty and wellness goals hosted by a team of welcoming wellness therapists and beauty experts at Spa Imagine in Puerto vallarta.
Guest Reviews & Experiences
IN THEIR OWN WORDS
Read what visitors have to say about Garza Blanca Resort and Spa's luxurious accommodations, creative cuisine, and unique location along Banderas Bay. Start looking forward to your stay today!
Excellent staff and great resort
Luz S
From tripadvisor
Blanca Blue Romantic Dinner
F1630PJkevino
From tripadvisor
Wonderful Experience!
nunu626
From tripadvisor
Javier Suarez X
959betsys
From tripadvisor
Breakfast at Bocados
P7711BTsamanthas
From tripadvisor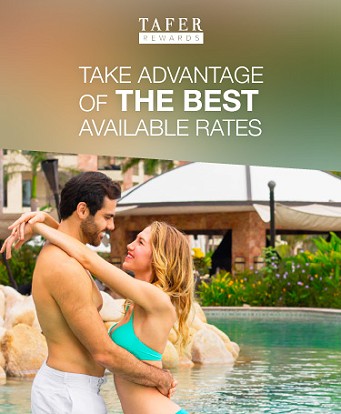 TAFER Rewards
REGISTER NOW TO START SAVING
When you sign up for TAFER Rewards, an exclusive loyalty program offered by Garza Blanca Resort & Spa, a prestigious brand within the Tafer Hotels & Resorts collection with locations in Puerto Vallarta, Los Cabos, and Cancun, you can start saving on luxury vacations in paradise.
---
Events
at Garza Blanca Puerto Vallarta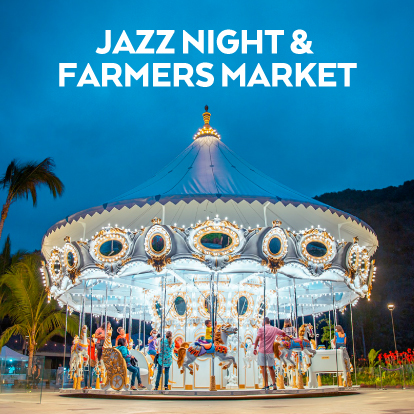 Jazz Night & Farmers Market
Where: TierraLuna Gardens
Hours: 6:00 pm - 10:00 pm
Day: Friday
Cost: Free
Cocktails are included in the All-Inclusive Plan.
Love to travel?
Subscribe to receive exclusive special offers and the latest resort news.