TierraLuna Gardens
at Garza Blanca Preserve
Connect with nature at TierraLuna, a brand-new concept from TAFER Hotels & Resorts, located in the heart of Garza Blanca Preserve.
The magic of TierraLuna, a combination of the words "earth" and "moon", is born where the moon's light makes earthly dreams come true amidst the beauty of the natural world. TierraLuna, ideally situated on the mountainside, offers unobstructed views of the lush greenery of the Sierra Madre jungle and the vast Pacific Ocean. It is a place that belongs to its own roots, and while the moon shines brightly over it every night, during the day it is also the land of eternal sunshine.
In this fantastic outdoor space, the moon and earth come together and give life to a communal play area that connects visitors with nature and with each other.
An Exceptional Space in the Heart of Nature
TierraLuna is a very important part of the Garza Blanca Preserve development, which will add many aspects to the entertainment offering for both tourists and locals on the southern shores of Banderas Bay. It sits in a privileged location sheltered by the lush rainforest from where visitors can witness awe-inspiring views of Banderas Bay.
At this outstanding location, visitors are invited to connect with each other in a natural environment where our rich Mexican culture and traditions come to life, bringing with it the opportunity for the local community to share their art and handmade products in a space created especially for them.
Come to discover a unique space where culture, art, gastronomy, and Mexican traditions converge.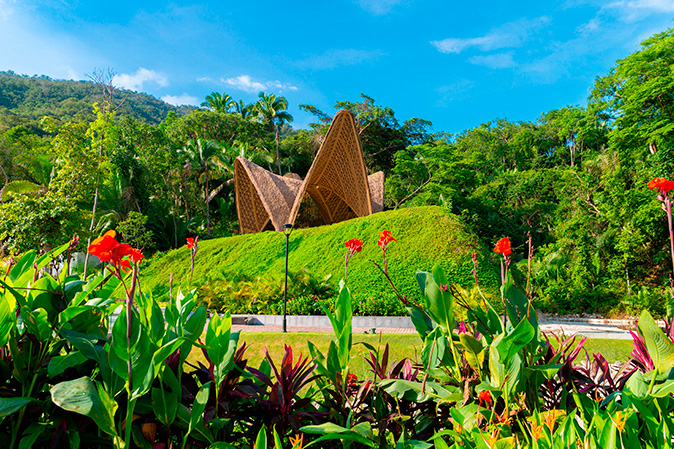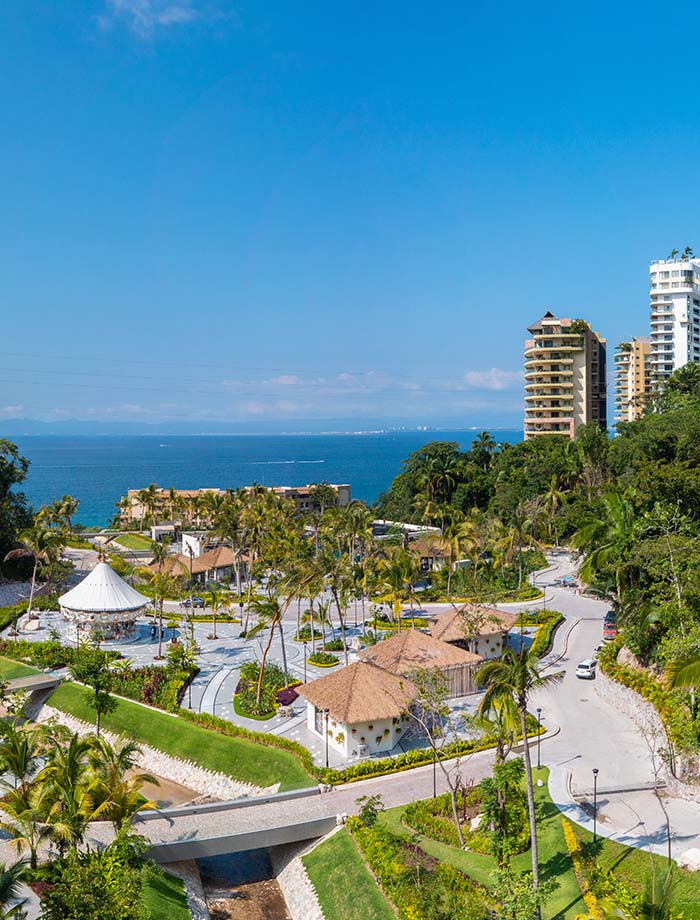 The Magic of TierraLuna Gardens is Born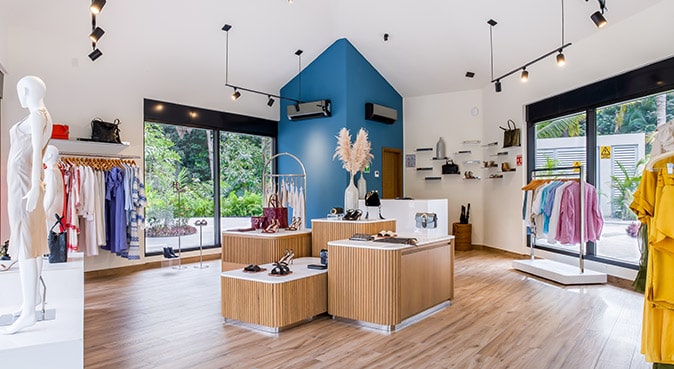 Our Boutiques
TierraLuna is open daily from 7:00 am to 10:30 pm. During that time, the magic continues with a unique shopping experience at TierraLuna's 9 boutiques where visitors can find the best locally sourced clothing, beachwear, swimwear, jewelry, lifestyle products, and more. There is something for everyone at TierraLuna.
When you need a break from shopping, you can sit in the outdoor "living rooms", from where you can admire unparalleled views of the whole bay or stop for a quick bite at Luna Deli, where We Proudly Serve Starbucks™ along with sandwiches and snacks.
The boutiques include:
Piedra de Río
Palma
Zol
AMA
Cosmos
Musa
Aura
Stella Kids
Luna Deli
COMING SOON

Canú

SEAFOOD

---

COMING SOON

Kuali

FOOD & COCKTAILS

---
Karuma Grill
COMING SOON
Karuma is a name taken from two náhuatl words, which means "fire in the night", and as the name suggests, this international grill concept restaurant will bring top-tier grilled meats to our guests.
Karuma will serve up delicious steaks with flavors from around the world along with a selection of appetizers, salads, and tasty sides such as mashed potatoes, artichokes, grilled asparagus, and more. At Karuma, flavors blend with innovation in an unforgettable atmosphere.
Canú Seafood
COMING SOON
Canú restaurant celebrates the abundant choices of seafood within the region. Diners can expect a one-of-a-kind seafood experience while enjoying fresh, locally caught seafood prepared with love.
The menu will feature octopus carpaccio, shrimp ceviche, yellowfin tuna, seafood lasagna, and Alaskan King Crab.
Kuali Food and Cocktails
COMING SOON
For a more relaxed atmosphere, Kuali is the place to kick back and relax with more casual fare and innovative cocktail concoctions. For burger lovers, you will enjoy the ultimate experience with burgers seared to perfection from classic beef burgers to seafood burgers made with crab or tuna.
Kuali also will serve pizzas made from scratch and topped with farm-fresh ingredients and gourmet bites such as cheeses and cured meats, escalopes of salmon, and empanadas.
WHERE IS TIERRALUNA GARDENS LOCATED?
The exclusive south zone of Puerto Vallarta.
Carretera a Barra de Navidad Km. 7.5 Puerto Vallarta , JAL. , 48390, Mexico.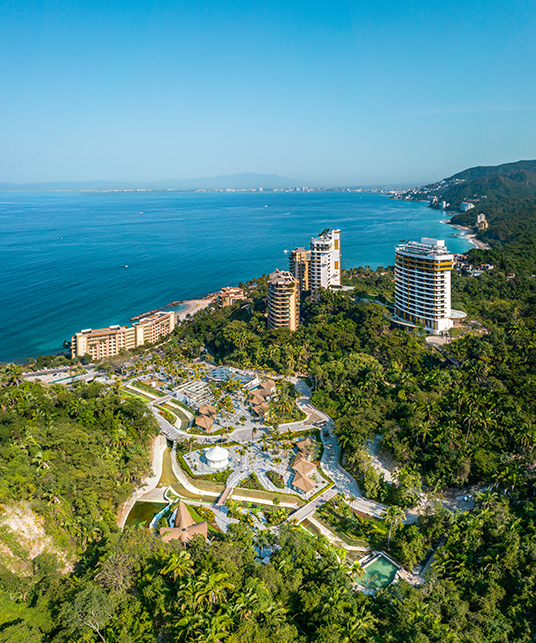 Contact Us
Carretera a Barra de Navidad Km. 7.5 Puerto Vallarta , JAL. , 48390, México.
+52 (322) 176 07 15 ext. 7409
Opening hour:
7:00 am a 10:30 pm
Admission to TierraLuna is free.
Operating Hours:
Deli: 7:00 am - 10:30 pm
Boutiques: 9:00 am - 10:30 pm
Carousel: 4:00 pm - 10:30 pm
Karuma Restaurant
Monday to Friday: 5:00 pm – 12:00 am.
Saturday to Sunday: 3:00 pm – 12:00 am.
Trolley Service