All-inclusive vacation in Puerto Vallarta, gourmet-style!
Take a closer look at what our luxury beach resort has to offer and see how it compares to the top all-inclusive hotels in the world.
Best Puerto Vallarta All-Inclusive Package
Gourmet Culinary Plan
Spoil your taste buds and heighten your senses in the most stunning corner of Banderas Bay. With Garza Blanca Preserve's exclusive Gourmet Culinary All-Inclusive Plan, you'll enjoy unique dining experiences at 3 on-site signature restaurants that each offer a multi-sensorial tasting experience alongside the natural world with breathtaking ocean views. Featuring innovative Mexican cuisine, succulent dry-aged steaks, and ocean-fresh seafood lovingly prepared by our world-class chefs.
More than just luxury suites and 5-Star hotel amenities, Garza Blanca Preserve brings you the best all-inclusive family vacations with its enticing cuisine, innovative flavors, and al fresco dining options amidst unrivaled views.
Indulge in an all-inclusive vacation in Puerto Vallarta, Mexico, gourmet-style!
Take a closer look at what our luxury beach resort has to offer and see how it compares to the top all-inclusive hotels in the world.
See availability
BOOK ONLINE OR CALL 1 800 931 4614
All-Inclusive(1) from
per person, per night
Save more with TAFER Rewards
Best Price Guaranteed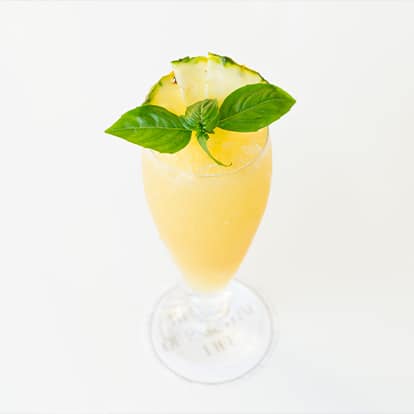 Included
Mixology
Premium domestic and international brands
The all-inclusive plan includes a select variety of domestic and imported alcoholic beverages and wines by the glass served at the resort's restaurants and bars from 10:00 am to 1:00 am. Soft drinks, chilled juices, local mineral water, aguas frescas (flavored waters), standard tequilas, and house liquors are also included.
Please note that bottled drinks are not included. The all-inclusive plan is limited to house wines and premium house liquors. Other wines and Golden Premium or Elite Brands are available at an additional charge.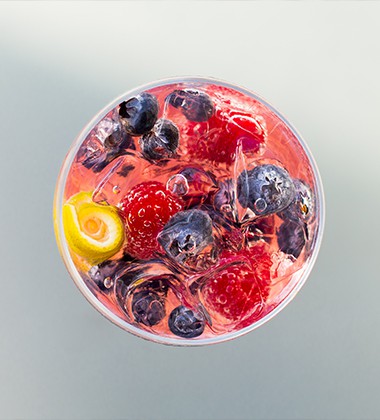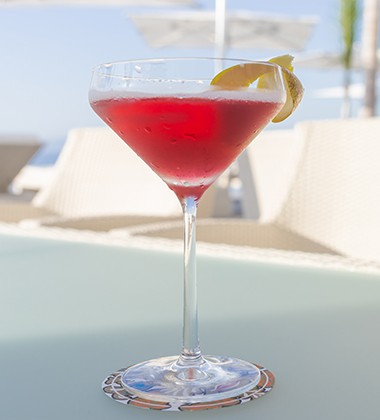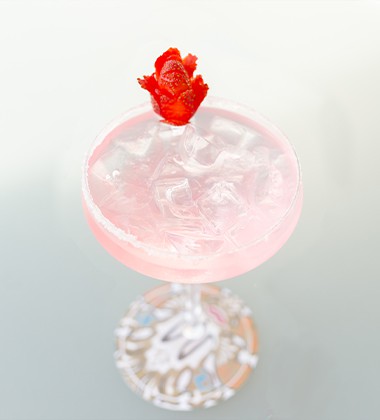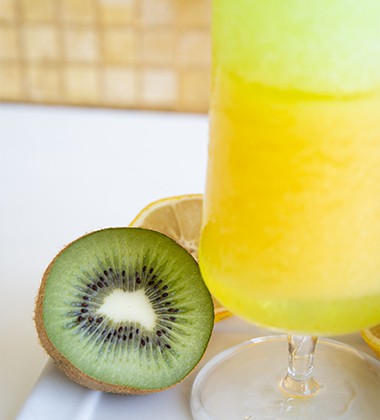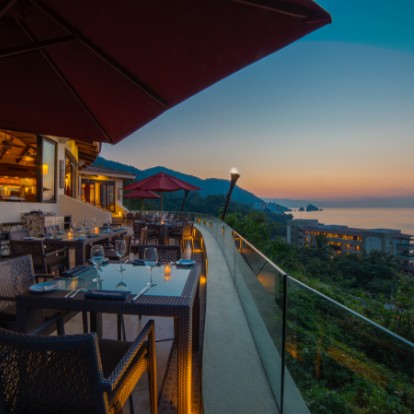 Included
You are invited to discover Garza Blanca Preserve's palate-pleasing, ambrosial cuisine which radiates imagination presented with creative flair. Using only the freshest ingredients paired with classic and contemporary cooking techniques, you will marvel at the contemporary aesthetics of our restaurants or enjoy al fresco dining with magnificent views of the lush green jungle and cerulean blue ocean, while you delight in every delectable morsel.
view map of restaurants
Guest Reviews & Experiences
IN THEIR OWN WORDS
Read what visitors have to say about Garza Blanca Resort and Spa's luxurious accommodations, creative cuisine, and unique location along Banderas Bay. Start looking forward to your stay today!
Excellent staff and great resort
Luz S
From tripadvisor
Blanca Blue Romantic Dinner
F1630PJkevino
From tripadvisor
Wonderful Experience!
nunu626
From tripadvisor
Javier Suarez X
959betsys
From tripadvisor
Breakfast at Bocados
P7711BTsamanthas
From tripadvisor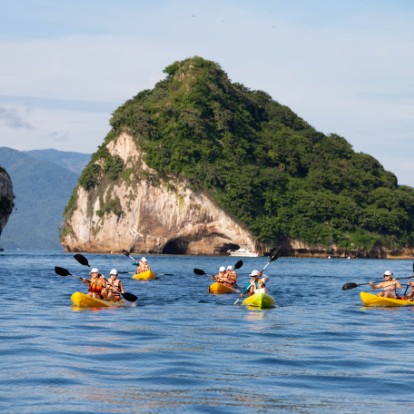 Included
Activities and entertainment
Unlock magical experiences
Set off on an incredible vacation at one of the best all-inclusive resorts in Puerto Vallarta, Mexico. Explore the wonders of the rainforest on complimentary guided hikes, practice your paddle board skills on the calm waters of Garza Blanca Beach, or kayak to Los Arcos on a guided tour led by our activities team, where you can dive into the deep blue ocean and snorkel among tropical fish.
Garza Blanca Resort is the ideal spot for all-inclusive family vacations. Parents can relax at the world-class spa or around the heated outdoor swimming pools while the kids have fun at the Kids' Club, which offers diverse programming including a Pirate Show with a hunt to find the hidden treasure, mini hikes, arts & crafts, tree planting, and more.
Couples and groups of friends traveling together will also find plenty of activities to enjoy from wine and tequila tastings to the weekly BBQ Market at TierraLuna, a unique shopping village in the heart of the jungle.
When you book your stay with us, you are assured a long list of fun things to do for all ages with stunning places to explore at one of the best all-inclusive hotels in Banderas Bay!
view all activities
What's included in the All-Inclusive plan?
| Food | Included | Not Included |
| --- | --- | --- |
| Aquazul - Beach Bar & Lounge | | |
| BocaDos STK Restaurant, Traditional Steakhouse. View menu | | |
| Blanca Blue Restaurant, Innovative Mexican Cuisine. View menu | View cocktail menu | | |
| Specialty dishes or delicacies (surcharge will be indicated on menu) | | |
| Special tasting menus (food and beverages) | | |
| Food ordered as "take out" from the restaurants (dishes not included on room service menu) | | |
| Drinks | Included | Not Included |
| --- | --- | --- |
| Vodka, whiskey, tequila, house brands, soft drinks, chilled juices, and mineral water. | | |
| National beers including Corona, Pacifico, Modelo, etc. | | |
| House wines and premium house liquors. | | |
| National and international Golden Premium brands | | |
| Select wines from the cellar and bottled drinks ordered at the bars | | |
View more
What's included?
Anytime night or day
In-Room Amenities
Bathrobes and Slippers during your stay / American and Nespresso Coffee Makers / Refreshment Center Stocked Daily
In-Room Services
Daily Maid and Turndown Service / Butler at Selected Units
Hotel Amenities
Pool & Beach Host, All pools and outdoor Jacuzzis, Pool and Beach towels, Spa and Wellness Center.
Hotel Services
Valet Parking service, private security 24/7, ATM, Tour Agency, The Shop
Room Service
Please refer to in-room menu for Breakfast, Lunch, Dinner, and Late Night serving hours. View menu
Unlimited Access
To the gym, pools, and outdoor jacuzzis (according to schedule).
Taxes and services
Tax, service, and gratuities included (individual tips welcome).
WI-FI Internet
Complimentary basic internet service (1MB) for unlimited devices.
Available at Additional Charge (Not Included in the All-Inclusive Plan)
Premium dishes marked with 20% discount
Liquor and wine by the bottle from the cellar selection
Select Culinary Events
Spa treatments and services
Premium internet service (6MB) from $17 USD per 24 hours, for 4 devices
Products at the shop
Telephone calls
Laundry, ironing, and dry cleaning services
Off-property activities and tours
Additional authorized tips signed for by guests
Medical Services (available 24/7)
Transportation: Airport to Resort / Resort to Airport
Terms and Conditions
The Gourmet Culinary (GC) All-Inclusive plan must be purchased for all guests staying in the same room. This program cannot be combined with any other promotion or discounts.

The Gourmet Culinary (GC) All-Inclusive plan starts at 3:00 pm on your scheduled arrival day and ends on your departure day at 12:00 pm (in accordance with official check-in/check-out times).
For guests selecting the Meal Plan, the 1st Day commences at their chosen meal time; i.e., starting with Lunch and concluding on the last day with Breakfast. The minimum period for the Meal Plan is 3 days, which cannot be interrupted, reinitiated, nor transferred.
The bracelet must be worn at all times and shown each time you order any food or beverages. All checks must be signed for by a registered All-Inclusive guest. Each order included on the check must apply to you or a guest in your party covered by the All-Inclusive package and cannot be shared with any other guests.
Tax and gratuities are included. If you wish to leave the server an additional tip, you may do so. Please note that any tip/gratuity you add to your check will be charged to your room account and must be settled upon check-out.
Once purchased, the package cannot be cancelled and no refund will be granted. If the bracelet is lost during your stay and/or not returned on the day of your check-out, a replacement fee of $125.00 USD will be charged per bracelet.
Children from 4 to 12 years of age are charged half price. Adult prices apply to children ages 13 years and older. Alcoholic beverages are only served to guests ages 18 years and older; ID may be requested.
The bracelet and the package are for personal use and are non-transferable. Misuse will result in privileges being revoked with no refund. Please note that we reserve the right to refuse service to obviously intoxicated guests as well as guests not observing hotel rules.
Activities program is subject to change without notice.
Included drink list
(Subject to availability)
TEQUILAS
1800 ANEJO
1800 AÑEJO CRISTALINO
1800 BCO.
1800 REPOSADO
7 LEGUAS AÑEJO
7 LEGUAS BLANCO
7 LEGUAS REPOSADO
CAZADORES REP
CAZADORES BLANCO
GRAN CENTENARIO AÑEJO
GRAN CENTENARIO PLATA
GRAN CENTENARIO REPO.
HERRADURA AÑEJO
HERRADURA ORIGINAL REPOSADO
HERRADURA PLATA
MAESTRO DOBEL DIAMANTE
MAESTRO TEQUILERO ANEJO
MAESTRO TEQUILERO BCO
MAESTRO TEQUILERO REP
PATRON ANEJO
PATRON BLANCO
PATRON REPOSADO
SAUZA HORNITOS REPOSADO
TRADICIONAL REPOSADO CUERVO
TRES GENERACIONES ANEJO
TRES GENERACIONES PLATA
TRES GENERACIONES REPOSADO
RON
APPLETON ESTATE
APPLETON WHITE
BACARDI AÑEJO
BACARDI BLANCO
CAPITAN MORGAN ANEJO
FLOR DE CANA GRAN RESERVA 7 ANOS
HAVANA 7 ANOS
MALIBU
MATUSALEN AÑEJO
MATUSALEN CLASICO
BRANDYS
DE JEREZ CENTENARIO TERRY
TORRES 10
TORRES 5
APERITIVO
AMARETO DISARONNO
CINZANO BLANCO
CINZANO EXTRA DRY
CREMA DE CACAO BCA
CREMA DE CACAO OBSCURA
CURACAO AZUL
FERNET BLANCA VALLET
FRANGELICO
GRAND MARNIER ROJO
MARTINI EXTRA DRY
MARTINI ROSSO
SAMBUCA VACCARI
SAMBUCA VACCARI NERO
LICORES
APEROL
BAILEYS
CACHACA PITU
CASSIS SISCA
CHAMBORD
CHILE ANCHO REYES
CREMA DE MENTA VERDE
KAHLUA
LICOR 43
LICOR DE CHABACANO
LICOR DE DURAZNO
LICOR DE HIERBAS JAGERMEISTER
LICOR DE MANZANA VERDE
LICOR DE MELON MIDORI
LICOR DE MENTA BLANCA
LICOR DE NARANJA CONTROY
LICOR DE TEQUILA AGAVERO
ANIS
AMARGO DE ANGOSTURA
ANIS BLANCO DULCE CHINCHON ALCOHOLERA
CAMPARI
CHINCHON SECO
CINZANO ROJO
MEZCAL
400 CONEJOS
AMORES MATATLAN ESPADIN JOVEN
AMORES MATATLAN ESPADIN REP
RAICILLA EL ACABO
MONTELOBOS
UNION EL JOVEN
APALUZ
WHISKEY
BUCHANANS SCOTCH
CHIVAS REGAL 12 ANOS
JACK DANIELS
JACK DANIELS GENTLEMAN
JB
JHONNIE WALKER ETIQ ROJA
JOHNNIE JAMESON
JOHNNIE WALKER ETIQ NEGRA
MAKERS MARK BOURBON
WILD TURKEY
JIM BEAM
SOUTHERM COMFORT
CANADIAN CLUB
COGNAC
COGNAC HENNESSY VS
MARTELL V S O P
MARTELL VS FINE
VODKA
ABSOLUT AZUL
ABSOLUT CITRON
ABSOLUT MANDARINA
ABSOLUT PEARS
ABSOLUT RASPBERRY
BELVEDERE
GREY GOOSE
KETEL ONE
SMIRNOFF
TITOS
WIBOROWA
GINEBRA
BEEFEATER
BEEFEATER
BOMBAY SAHPIDE
BOMBAY SAPPHIRE
BULLDOG
GINEBRA BOODLES
HENDRICKS
TANQUERAY
TANQUERAY TEN