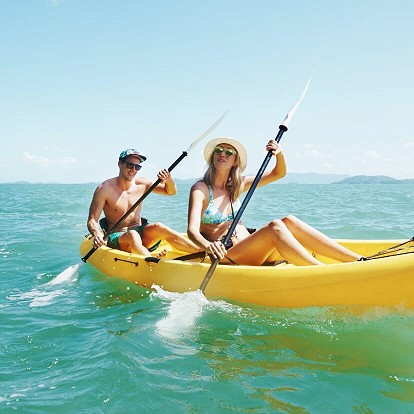 Kayaking
Beach & Water Activities
The frequency and duration of the activities are subject to change without notice. Please refer to Front Desk, Concierge, or Pool Concierge to schedule your favorite activity during your stay.
30 Min.
Garza Blanca Beach
Daily from 10:00 AM to 3:30 PM
Free
---
Come kayak in the waters directly in front of the resort. You can borrow kayaks daily from the activities hut on Garza Blanca Beach. This is the perfect opportunity to take in the picturesque scenery while being out on the water. If you have never kayaked before, you will be shown how to use the kayak correctly and safely and life jackets are provided. You may use the resort's kayaks for free throughout your stay. This activity is perfect for beginners and lasts for 30 minutes.