Imagine Suites
Fully customized therapy rooms which provide bespoke experiences for every client to ensure comfort at this Puerto Vallarta spa resort.
Automated state-of-the-art massage tables
Curtains that close by remote control
Sensitive room temperature control
Respectful with years of experience
Make appointment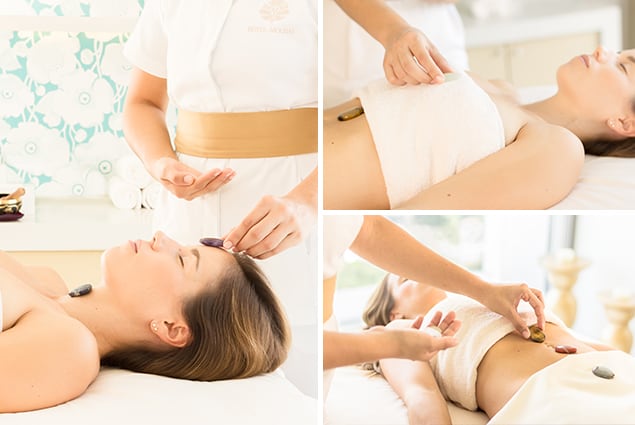 Personal Balance
Therapy suites designed for soothing and healing
At Spa Imagine we know just how important it is to have the right environment for you to totally abandon your worries and stresses while enjoying a range of spa treatments.

For this reason, our luxury hotel spa has fully customized therapy rooms which provide bespoke experiences for every client.

Between state-of-the-art therapy tables and the idyllic views of both the ocean and jungle from the fifteenth floor, Spa imagine is well-equipped to ensure your comfort at this Puerto Vallarta spa resort.
All Services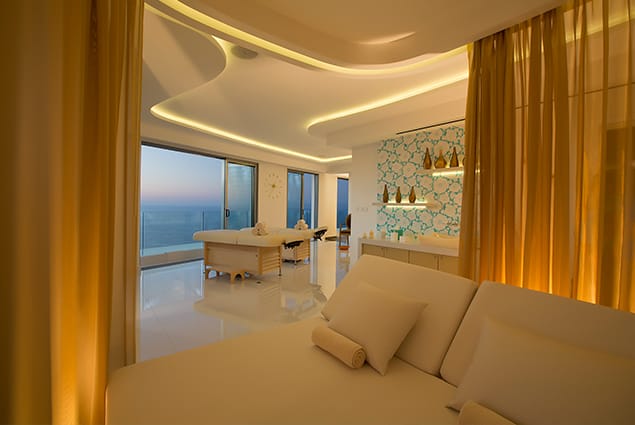 Tailored Pampering
of Luxury Spas in Puerto Vallarta
The atmosphere of each Spa Imagine therapy suite is modelled after one of the chakras, which are the energy centres in the body that can be activated or soothed to aid healing and energetic alignment.

The spa treatment suites are adorned with reference to the precious stones and colours which are connected to the chakra after which they are named.
Solo Therapy Suites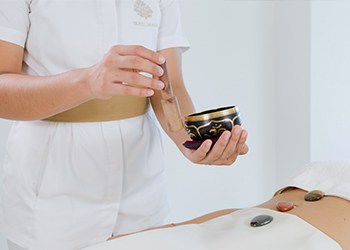 The suites LAM, VAM, HAM, SHAM and OM are luxurious individual spa treatment suites designed to optimize healing, relaxation and comfort.
You will find that our expert, respectful and sensitive staff will help you to open your minds eye and reach new planes of bliss and relaxation.
Lavish Speciality Suites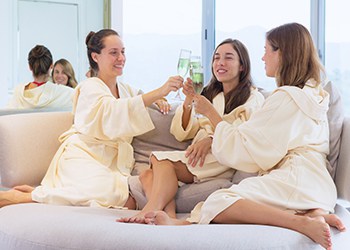 Three specialty suites are reserved for unique Spa Imagine experiences.
RAM: This spacious couples massage suite has two-state-of-the-art massage tables, a luxurious private shower and area for foot ritual.
YAN: This suite is extremely elegant and is perfect for couples on pamper days, or small groups who wish to relax together. Its private jetted hot tub, two day beds and shower make it a very relaxing space.
AURA: The Aura suite is uniquely designed to suit brides-to-be and VIPs along with their entourage. The plush suite has a tear-drop bath, a shower, a large sofa and chairs for well-wishers and, of course, a state-of-the-art massage table.