Spa Guide
These rules have been designed for your comfort and privacy, to make sure that your experience in Spa Imagine is a truly relaxing one.
Opening Hours
Spa Imagine services and facilities are available daily from 8:00 a.m. to 8:00 p.m. Should you require a service outside our opening hours, please contact our Spa Concierge.
Reservations
We recommend you make your reservation at least 24 hours in advance in order to ensure greater schedule availability. If you decide to schedule a last minute service, it would be our pleasure to accommodate you based upon availability. Please do not hesitate to contact us for additional information or any special requests or services you might need.
Health Conditions
While making your reservation, we kindly request you make us aware of your health condition: allergies, high or low blood pressure, pregnancy or any recent injuries. You will be asked to fill out a health assessment questionnaire prior your treatment to ensure your comfort, safety and to provide the appropriate service according to your needs. Hotel Garza Blanca Preserve Resort & Spa is not liable for any personal incidents related to health.
Gift Certificates
All services are available for gift card purchase. Contact Spa Imagine personnel to assist you.
Method of Payment
We accept any major credit card or you may charge the service to your room (Please establish credit at the reception desk for your suite/room upon arrival). Due to hotel policies, cash is not accepted for payment.
Cancellations or Appoinment Rescheduling Policies
We kindly request the courtesy of six hoursnotice to reschedule or cancel your appointment. Otherwise, 50% of the treatment charge will apply.
Delays
In case of delay, your service time will be reduced accordingly. Showing courtesy to the following guest, the treatment will finish at the scheduled time.
Spa Etiquette
Spa Imagine is a place for complete relaxation. Therefore, we kindly request you help us maintain this ambiance by speaking in a low voice, enjoying the areas in tranquility. We also encourage respect for other guests' privacy by refraining from the use of cellphones and cameras during your visit. Note that Spa Imagine is a non-smoking facility.
Spa Experience
Our therapists are highly qualified and are experts in their fields; all of the spa treatments are therapeutic in nature. During your session at Spa Imagine, you will be provided with a locker, bathrobe, sandals and towels.We also offer disposable underclothes for your optional use during any spa treatment.
For your comfort, we suggest you avoid wearing any items that may interfere with your spa service, such as hair bands, pins, rings, necklaces, etc. If you have any concerns regarding your treatment or therapist, please do not hesitate to notify the spa reception.
Hydrotherapy Journey
In order to maximize your experience, we recommend you arrive 60 minutes before your treatment to allow time for registration and use of the hydrotherapy circuit (steam, sauna, showers, Jacuzzi).
This ritual is the ideal setting to relax and warm up the muscles, which will allow you to reap the full therapeutic benefits of all our services and treatments.
Use of a swimsuit in the wet areas is required as the hydrotherapy circuit is for both men and women alike. If you do not wish to enjoy the Spa Imagine's hydrotherapy circuit, we suggest you arrive 20 minutes before your treatment to allow time to answer the health questionnaire, which is required prior to all treatments.
More Information
Please consider that relief of muscle tension or stress can require more than one massage session.
We strongly recommend not to bring any valuables with you to the facility. Hotel Garza Blanca Preserve Resort & Spa is not responsible for any loss or damage of this kind.
As a regulation, we kindly ask you not to consume alcoholic drinks before or while inside the Spa facilities. It would be deeply regrettable having to deny you the service for this reason.
The use of wet areas is limited to guests who purchase spa services.
All prices are subject to change without any prior notice. Additional tips are welcome but not required.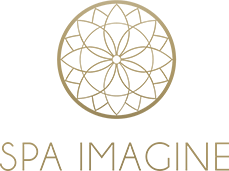 Terms
All prices are in US Dollars includes 16% taxes and a 12.5% gratuity spa, Additional tips are welcome but nor required. Prices are subject to change without prior notice. Prices in Mexican pesos may vary due to daily exchange rate.
Spa Schedule
Everyday: 8:00 am – 8:00 pm
Ext. 6261 & 6262
Address
Carretera a Barra de Navidad Km. 7.5, Puerto Vallarta, Jalisco. México, 48390.
Spa Contact