About Weather in Puerto Vallarta
Tropical sunny weather for your vacations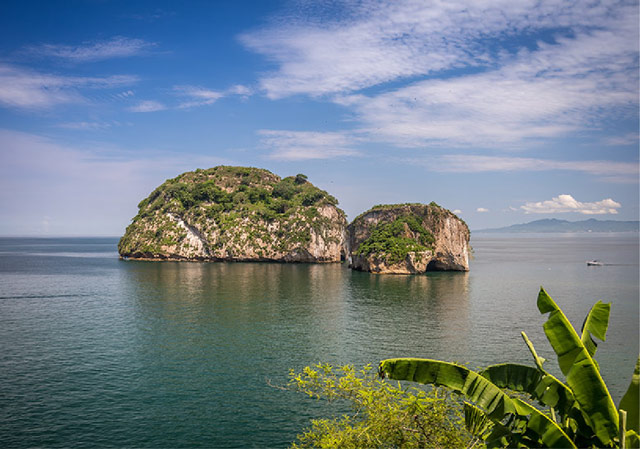 One of the best adjectives for the weather in Puerto Vallarta is AMAZING! Regardless of the time of year you plan to visit, you can be assured that the weather in Puerto Vallarta won't put a damper on your exciting plans in this stunning tourist destination.
Although there are apparent rainy and dry seasons, even in the months when rain is more likely, it is highly improbably that bad weather will ruin your vacations in Puerto Vallarta, making it an excellent choice no matter when you have your south-of-the-border vacation planned.
Read more about the current weather in Puerto Vallarta.
Forget the weather forecast
Check out what the Puerto Vallarta weather is like right now with our live cam.
Puerto Vallarta All-Inclusive Vacation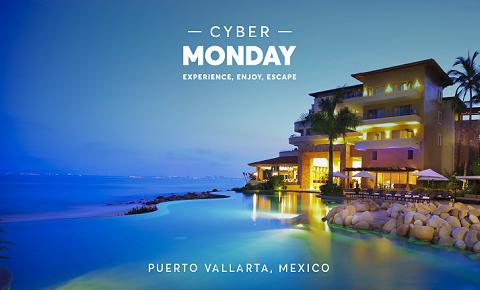 Will it be sunny?

---

Puerto Vallarta is home to plentiful sunshine, with recorded weather data reflecting a near 90% chance for a sunny day. Amazingly, even throughout the supposed rainy season, there is still sunshine during the majority of most days until clouds blow through with showers that can be heavy but are typically short-lived.

Daylight hours differ little between the seasons, with roughly 11 hours a day in the winter and 13 hours a day in the summer. Sunny weather in Puerto Vallarta is pretty much guaranteed.

How hot will it be?

---

Daytime temperatures can be toasty, particularly between May and November when the average temperatures are around 91ºF (33ºC). Fortunately, the warm temperatures are still bearable and aren't too excessive, especially with a nice breeze.

When it comes to the winter months, the weather in Puerto Vallarta is particularly attractive, boasting mild, pleasing temperatures with daytime averages of 82ºF (28ºC), and lows dipping to around 61ºF (16ºC) during the coolest part of the night. Whichever part of the year you make it to this stunning destination, the temperatures won't be too chilly to be on the beach, even at night.

When does it rain?

---

While rain is possible any day of the year just like most of the world, the weather in Puerto Vallarta tends to conform to a regular pattern featuring heavy showers from June through October, the warmest months of the year. The rainy season is also host to gorgeous electrical storms at night. Luckily, the rain in Puerto Vallarta is rarely a nonstop affair and instead typically comes in short bursts in the afternoon or evening and is no threat to your enjoyment and fun in the sun. Due to its location within a bay which provides some protection from the ravages of more exposed coastline, Puerto Vallarta is generally a safe haven from most hurricanes that develop over the Pacific Ocean and is inclined to just receive rain and wind towards the end of these giant storms.