Spa Imagine
World-class Luxury Spa in Puerto Vallarta
Luxury at its best
Where Beauty is Balance
Spa Imagine sits in pride of place like the crown jewel of luxury spas at Garza Blanca Preserve on the fifteenth floor of Hotel Mousai with unparalleled 360 degree views of endless ocean and unspoiled rainforests. Bask in the luxury of our heavenly hotel spa and feel its benefits radiate from your fingers to your toes, from your head to your heart and from your mind to your spirit.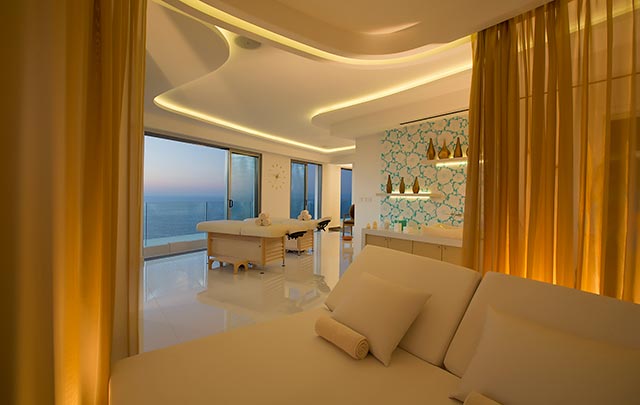 Breaking the mold
of Luxury Spas in Puerto Vallarta
Everything about Spa Imagine's sleek, chic and spacious interior is designed to wash away the metaphorical cobwebs and stresses of everyday life, ensuring the optimum ambience for you to benefit from your spa treatments. Let our highly trained staff guide you through our lavish hydrotherapy circuit which has a whirlpool, pressure massage shower, cold plunge pool and six-cycle vitality pool.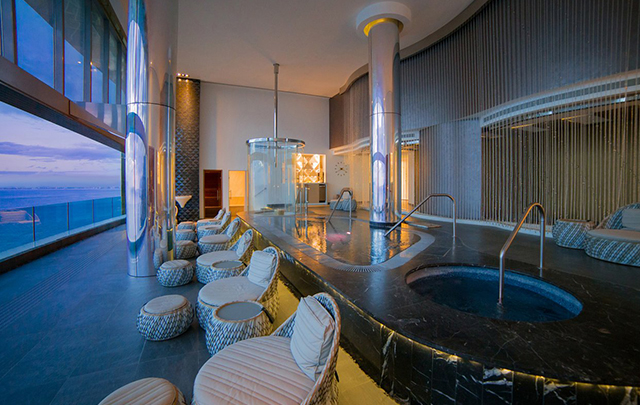 Relax
give in to the healing arts
Sauna & Steam room
Pressure massage shower
Six-cycle vitality pool
Large jetted hot tub
Cold plunge pool
5 Individual therapy rooms
3 Specialty therapy suites
Beauty Salon
Area for pedicure and manicure
Luxury showers and amenities
Digital lockers with personalized pin
Each suite is characterized by own of the chakras, the body's energy centers.
High-tech massage tables for your comfort and ease.
Sensitive temperature control for each therapy suite
Curtains close by remote control when treatment begins
Leading edge products selected for their effectiveness, aromas, textures, and natural ingredients.
A wide range of luxury spa treatments
Luxury spa retreats