Spa Imagine

World-class Luxury Spa in Puerto Vallarta
As one of the leading-edge spas in Puerto Vallarta, supporting and enhancing your personal beauty and wellness form part of Spa Imagine's most heartfelt commitment to you.
Discover what's new

at this wellness-inspired spa
New
HydraFacial
Works on all skin types and provides consistent and immediate results.
The HydraFacial is a trendy non-invasive treatment using special patented technology and nourishing ingredients to improve skin texture and tone.
We offer HydraFacial treatments for either 50 or 80 minutes and in both treatments a "Lamina Lift Mask" is applied, which is a hydrating seaweed mask rich in antioxidants that help to reduce inflammation and leave your skin feeling refreshed.
Read More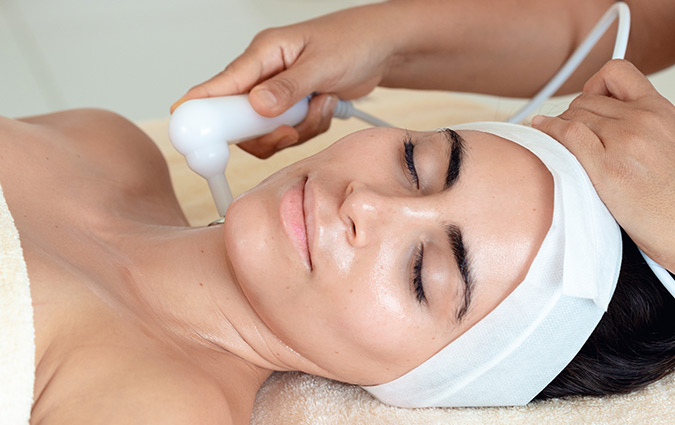 New
Binary Premium by RÖS'S
This advanced professional technology is non-invasive and uses capacitive and resistive diathermy and electrostimulation.
RÖS'S new multifunctional device is used to improve facial and body aesthetics including skin firming, muscle toning, anti-aging, skin recovery for burns, and anti-cellulite as well as for physiotherapy, and wellness, providing pain relief for muscles.
Read More
---
Luxury at its best

Where Beauty is Balance
Spa Imagine sits in pride of place like the crown jewel of luxury spas at Garza Blanca Preserve on the fifteenth floor of Hotel Mousai with unparalleled 360 degree views of endless ocean and unspoiled rainforests.

Make an appointment
Spa Schedule

terms and conditions
All prices are in US Dollars and include 16% tax and a 12.5% spa gratuity, Additional tips are welcome, but not required. Prices are subject to change without prior notice.
---
Breaking the mold

of Luxury Spas in Puerto Vallarta
Let our highly trained staff guide you through our lavish hydrotherapy circuit which has a whirlpool, pressure massage shower, cold plunge pool and six-cycle vitality pool.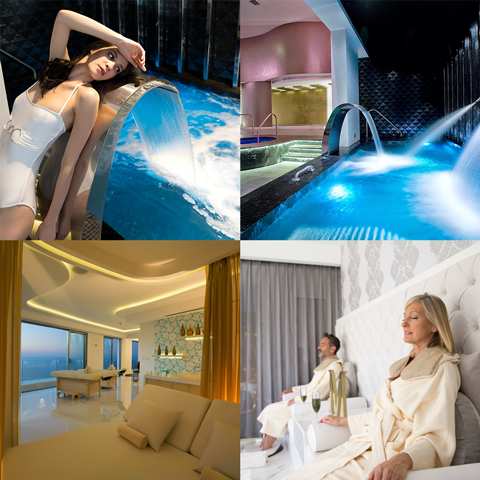 Bespoke Experiences
Each suite is inspired by one of the body's energy centers known as chakras.
State-of-the-art automated massage tables for perfect height and comfort.
Sensitive room temperature control.
Remote control curtains close when treatment begins.
A large therapy suite with its own jetted hot tub and day beds as well as a suite with teardrop bath, shower and oversized sofa.
Designer products carefully selected for their effects, textures, aromas and natural ingredients.
Luxury spa retreats.
A wide range of spa treatments.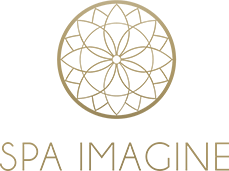 Terms
All prices are in US Dollars includes 16% taxes and a 12.5% gratuity spa, Additional tips are welcome but nor required. Prices are subject to change without prior notice. Prices in Mexican pesos may vary due to daily exchange rate.
Spa Schedule
Everyday: 8:00 am – 8:00 pm
Ext. 6261 & 6262
Address
Carretera a Barra de Navidad Km. 7.5, Puerto Vallarta, Jalisco. México, 48390.
Spa Contact
---
Frequently Asked Questions

Spa Imagine
Best price

guaranteed

Reserve

Hotel + Flights

TAFER

Rewards

Reserve

with travel flexibility

No extra cost

or commissions