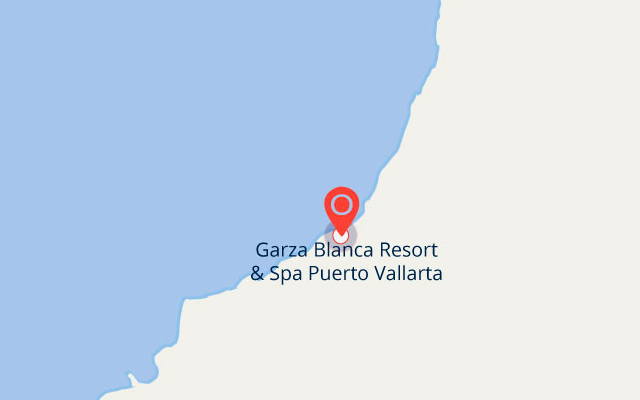 Resort Location
Garza Blanca Preserve
Our stunning luxury retreat resort on Mexico's Banderas Bay is flanked by the tropical green jungle of the Sierra Madre Mountains and the luminous blue waters of the Pacific Ocean south of Puerto Vallarta, Mexico.
How to arrive at the Resort
from the airport
Located just 40 minutes south of the Puerto Vallarta International Airport, Garza Blanca Preserve Resort & Spa is the very definition of luxury in Puerto Vallarta, offering the most relaxing vacations in the most breathtaking paradise in western Mexico!
Nearby Points of Interests from
Garza Blanca Puerto Vallarta
The South Shore of Puerto Vallarta where Garza Blanca Preserve Resort & Spa is located is one of the loveliest parts of the city. This quiet neighborhood is tucked away into the jungle, away from the hustle and bustle of downtown, but still right on the ocean.
Garza Blanca´s privileged location on Banderas Bay adds to its uniqueness for luxury getaways. A leader among tropical destinations, you are guaranteed a fabulous time and a wonderful stay at this five star hotel in Puerto Vallarta, Mexico.
location_on
location_on
location_on
location_on
location_on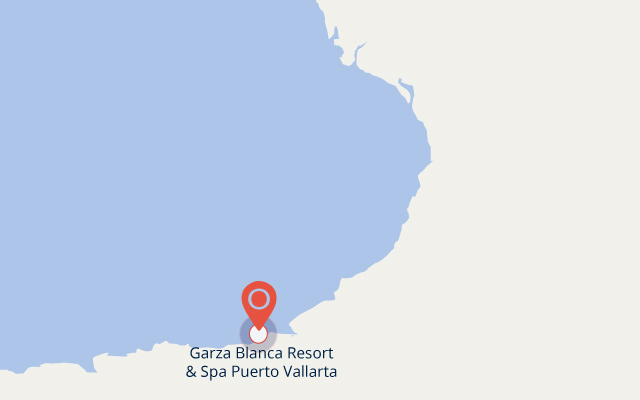 Amidst a tropical paradise boasting incredible Puerto Vallarta beaches, Garza Blanca Preserve Resort & Spa stands out amongst Mexico's tropical destinations, leading the way as one of the most breathtaking hotels in Mexico. The beachfront luxury resort is located just minutes south of Puerto Vallarta, Mexico on Banderas Bay, protected by the lush Sierra Madre jungle and illuminated by the Pacific Ocean.
Garza Blanca Preserve Resort & Spa coexists in harmony with nature resulting in an exquisite balance of nature and man-made wonders. Perfect for luxury getaways, the multi-villa hotel in Puerto Vallarta gently cascades down the side of the unparalleled jungle range, merging with the lush natural landscape joining a tradition of Sierra Madre hotels on Banderas Bay. Innovative sophistication and discrete luxury transform these 165 suites into a lifetime experience for its elite guests on vacation in Puerto Vallarta, Mexico.
The beauty and charisma of Puerto Vallarta, Mexico lies in its peerless blend of traditional Mexican charm with the modern amenities of a cosmopolitan setting, one of the most perfect tropical destinations for luxury getaways.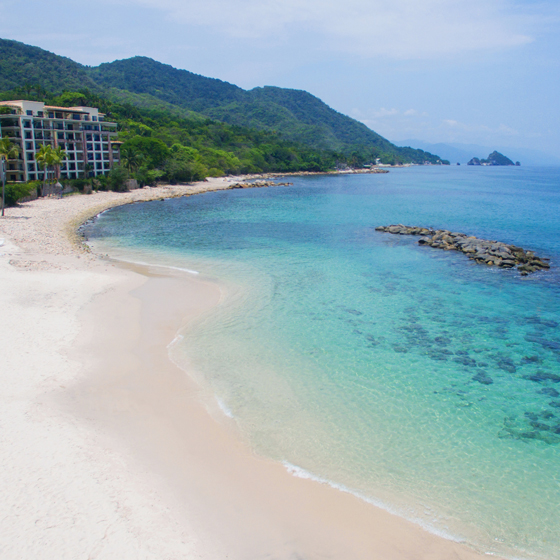 White sand, crystal blue waters
And emerald forest
Playa Garza Blanca is one of only eight beaches in Mexico to be honored with a certification for its high standards of cleanliness, safety and protection of the environment.
Cathedral of Our Lady of Guadalupe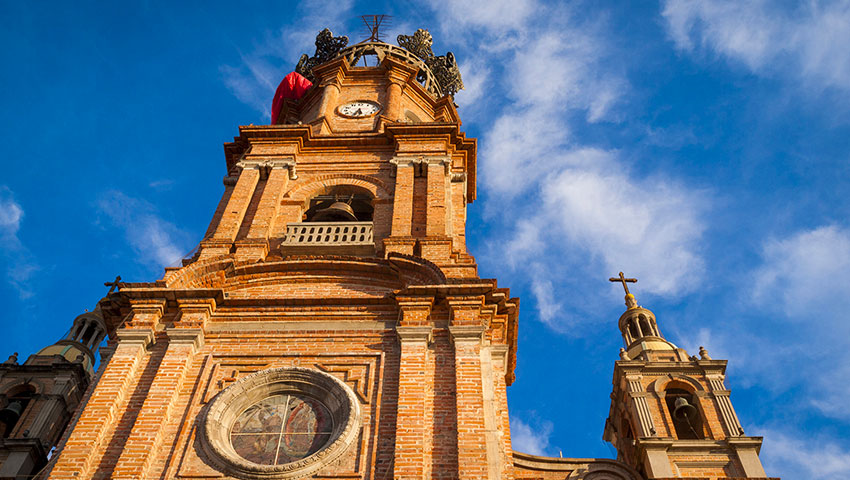 The iconic Cathedral of Our Lady of Guadalupe is right in the heart of downtown, next to the Los Arcos Amphitheater.
Los Arcos Marine Park Recreational Area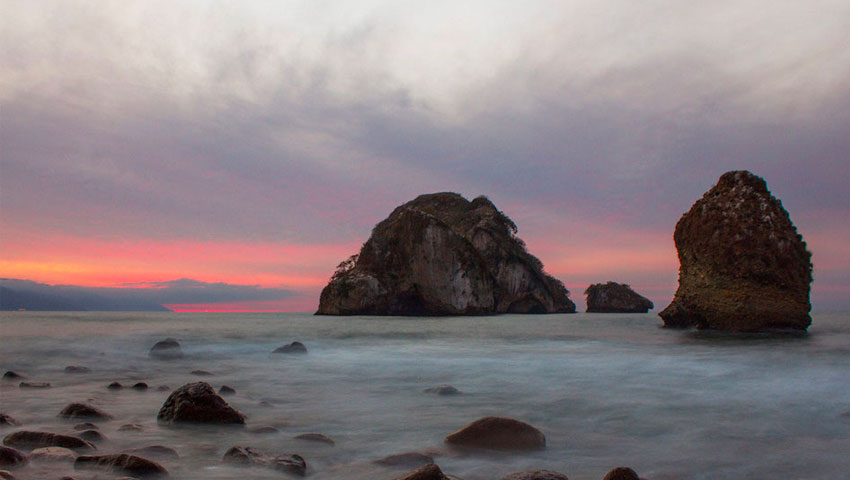 You can see the Los Arcos Marine Park Recreational Area from the resort, which is a nice place to go snorkeling, paddleboarding, or kayaking.
Los Arcos Amphitheater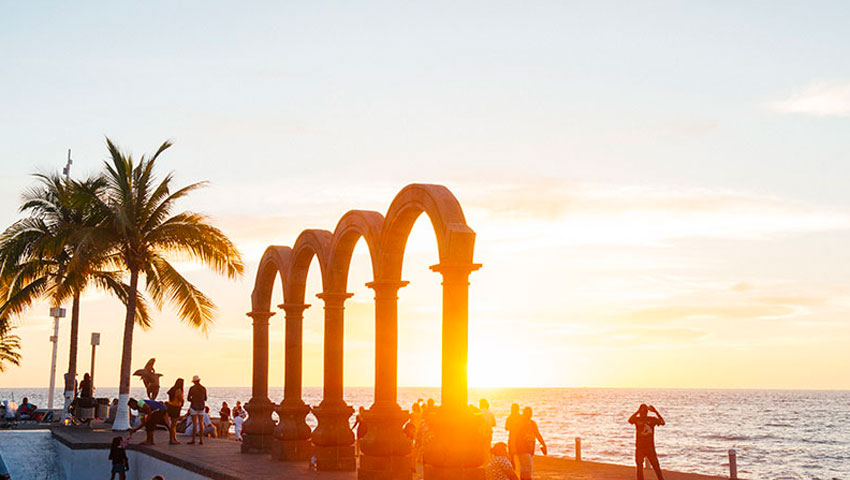 Los Arcos Amphitheater is a cultural center in the middle of the malecon in downtown Puerto Vallarta. You will easily recognize the spot by its distinctive arches that are an icon of Puerto Vallarta. There are free musical or theatrical shows there every evening for families and children to enjoy.
Downtown Puerto Vallarta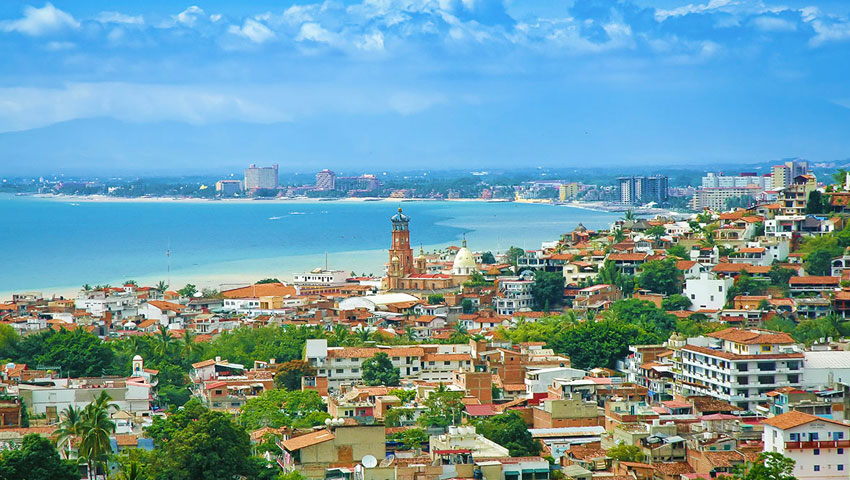 Downtown Puerto Vallarta is just a 15 minute cab ride from Garza Blanca. There you will find all of the restaurants, bars, nightclubs and shopping that your city lover's heart desires.
The Malecon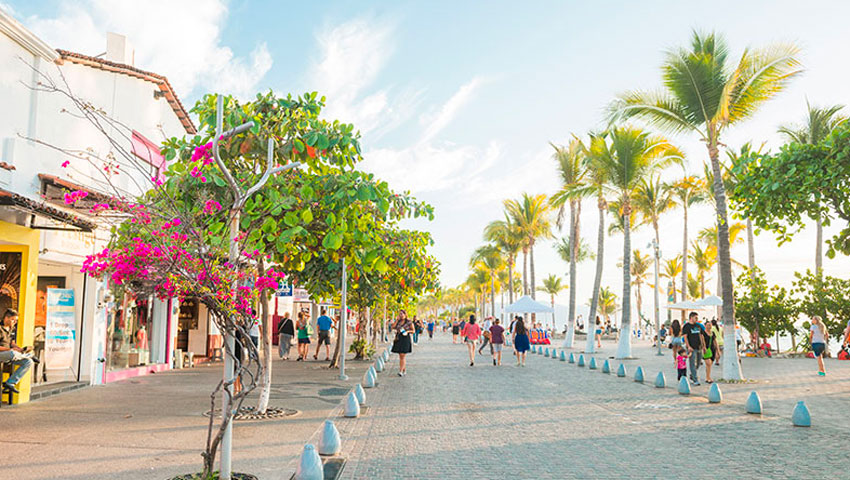 The Malecon (meaning "boardwalk") in Puerto Vallarta is quite long and full of interesting shops and restaurants along the seashore. It's a great place to stroll any time of day or night. Families, couples and friends can be seen walking along the malecon, taking in the sights and sounds of the waves or the sunset, often casually enjoying an ice cream or heading out to their favorite party destination for the evening.
The Marina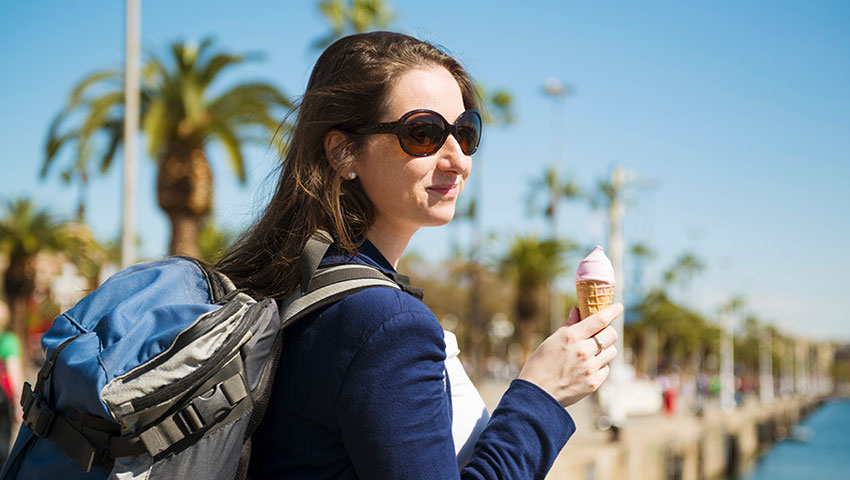 Puerto Vallarta's Marina is packed with excellent restaurants and is a great place to spend an evening. First take a moment to snap a photograph of the famed bronze whale by Mexican artist, Octavio Gonzalez at the entrance to the Marina and then walk the boardwalk before deciding where to dine. The Marina is very popular with Puerto Vallarta's more affluent locals and is a wonderful mix of foreign tourism and Mexican visitors.