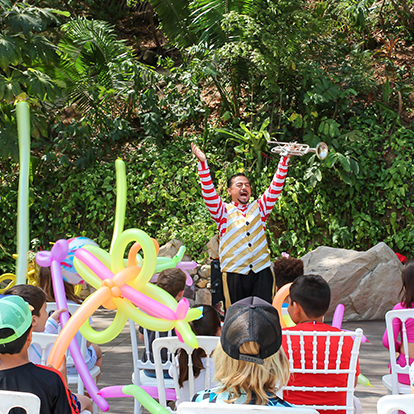 Clown Show
Kids Activities
The frequency and duration of the activities are subject to change without notice. Please refer to Front Desk, Concierge, or Pool Concierge to schedule your favorite activity during your stay.
1 hour
TierraLuna Village (seasonal)
Free
---
Join us at TierraLuna Village with your children for an extraordinary clown show that promises to make you laugh out loud. The main character of the show is an expressive clown who conveys humor through movements and invites audience participation, which makes each performance unique.