TAFER Rewards
Register now to start saving
When you sign up for TAFER Rewards, an exclusive loyalty program offered by Garza Blanca Resort & Spa, a prestigious brand within the Tafer Hotels & Resorts collection with locations in Puerto Vallarta, Los Cabos, and Cancun, you can start saving on luxury vacations in paradise.
Register today because joining is free and you have nothing to lose and everything to gain by becoming a TAFER Rewards member. You'll get perks like instant discounts, preferential access to special deals,
and exclusive access to prepaid vacation certificates across all of TAFER's Resorts. Our loyalty program has three tiers (Gold, Platinum, and Diamond), so the more you stay, the more rewards you earn.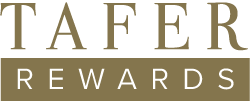 TAFER Rewards

Added Benefits

Your loyalty is rewarded

If you're looking to stay in luxurious hotels in the best beach destinations in Mexico, TAFER Hotels & Resorts should be your first choice. In addition to Garza Blanca Resorts, members can stay at any of its sister resorts including Hotel Mousai and Villa del Palmar Luxury Beach Resort & Spa.

The more spectacular vacation escapes you enjoy, the more benefits and exclusive privileges you gain access to. As a valued guest, you will be able to access the best benefits, including:
Preferential Access
You will receive advance notice of our promotions, so you can be the first in line to enjoy exclusive discounts and limited-time offers.
Instant Discount
As a TAFER Rewards member, you are guaranteed to always get the lowest possible rate for your vacation, and enjoy additional savings on published discounted prices.
TAFER Rewards Tiers
More reservations, more benefits.
Our loyalty program invites members to experience rewards in travel, so that you can do more of what you love and reap the benefits!
When you sign up for the loyalty program, you automatically become a member. Our three-tier loyalty program gives you even more perks when you stay 31 nights or more. The more you stay, the more rewards you'll earn.
Gold
0 to 15 nights
As a Gold Member, you will receive the following benefits:
Exclusive rates
Early access to special sales
Platinum
16 to 30 nights
As a Platinum Member, the benefits that you get include:
Exclusive rates
Early access to special sales
Complimentary bottle of wine
Diamond
31 nights or more
As a valued Diamond Member, you can unlock even more special perks, including::
Exclusive rates
Early access to special sales
Special amenity
Premium WI-FI
Complimentary bottle of wine
Once you join TAFER Rewards, you will start earning rewards simply for enjoying a spectacular vacation escape in Mexico's top beach destinations and your status as a loyal member will improve each time you stay with us.
Why you should book directly with us
| Benefits | Guest User | Rewards |
| --- | --- | --- |
| Lowest public prices guaranteed | | |
| Enjoy Hotel + Flight deals | | |
| Travel specialists provide personalized assistance | | |
| No hidden commissions | | |
| Use a safe and secure platform | | |
| Exclusive luxury standards assured | | |
| A choice of locations (Puerto Vallarta, Cancun, Cabo) | | |
| Receive our newsletter | | |
| First in line for exclusive promotions on luxury vacations | | |
| Extra instant discount (1) | | |
Luxury Collection
Tailor your vacations to suit your mood and travel companions. Choose from any of the leisure properties in the Tafer Hotels & Resorts' collection in Puerto Vallarta, Cancun, Los Cabos and the Sierra Madre Mountains.
Garza Blanca Resort & Spa Los Cabos

Garza Blanca Resort & Spa Cancun

Garza Blanca Resort & Spa Puerto Vallarta

Luxurious and exclusive, this breathtaking 5-Star hotel is located on a 400-acre beachfront nature preserve flanked by the Pacific Ocean and jungle-covered mountains.

Hotel Mousai Puerto Vallarta

The first and only 5 Diamond ranked resort in Puerto Vallarta, Hotel Mousai is a chic and trendy lifestyle hotel for adults offering lavish suites and impeccable services.

Villa del Palmar Cancun Luxury Beach Resort & Spa

This stunning 5-Star beach resort is conveniently located in an exclusive Cancun neighborhood away from the crowds and close to the ferry dock to Isla Mujeres.

Sierra Lago Resort & Spa

A lakeside retreat with cozy luxury cabins and a host of activities for romantics, families, groups of friends and business incentive trips enveloped by forest-covered mountains.
1. Not valid for promotions from vacation clubs where you are required to qualify and attend a sales presentation or rates that depend on membership (paid or otherwise), examples of which include, but are not limited to Grupon, RueLala, Hoteltravel.com etc. Not valid for groups or weddings.
Best price

guaranteed

Reserve

Hotel + Flights

TAFER

Rewards

Reserve

with travel flexibility

No extra cost

or commissions