TierraLuna Village
at Garza Blanca Preserve
Connect with nature at TierraLuna, a brand-new concept from TAFER Hotels & Resorts, located in the heart of Garza Blanca Preserve.
The magic of TierraLuna, a combination of the words "earth" and "moon", is born where the moon's light makes earthly dreams come true amidst the beauty of the natural world. TierraLuna, ideally situated on the mountainside, offers unobstructed views of the lush greenery of the Sierra Madre jungle and the vast Pacific Ocean. It is a place that belongs to its own roots, and while the moon shines brightly over it every night, during the day it is also the land of eternal sunshine.
In this fantastic outdoor space, the moon and earth come together and give life to a communal play area that connects visitors with nature and with each other.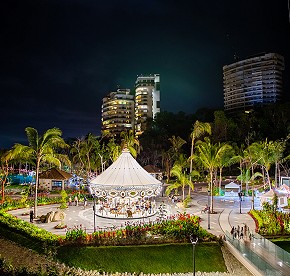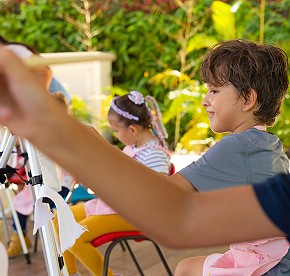 An Exceptional Space in the Heart of Nature
TierraLuna is a very important part of the Garza Blanca Preserve development, which will add many aspects to the entertainment offering for both tourists and locals on the southern shores of Banderas Bay. It sits in a privileged location sheltered by the lush rainforest from where visitors can witness awe-inspiring views of Banderas Bay.
At this outstanding location, visitors are invited to connect with each other in a natural environment where our rich Mexican culture and traditions come to life, bringing with it the opportunity for the local community to share their art and handmade products in a space created especially for them.
Come to discover a unique space where culture, art, gastronomy, and Mexican traditions converge.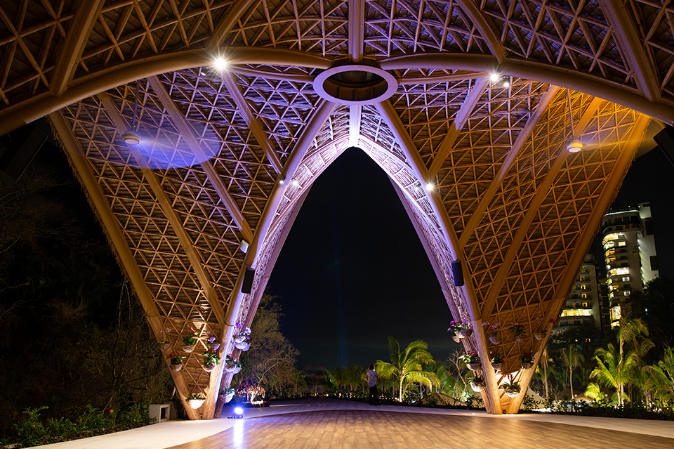 ---
Art Walk, Farmers Market, & Sunset Cocktails
Every Friday evening from 7:00 pm to 10:30 pm (weather permitting), TierraLuna hosts a fantastical night of entertainment, sunset cocktails, and shopping. Start your evening taking a ride on the whimsical family carousel that treats visitors to incredible 360º views of nature as the carousel spins around (open daily from 6:00 pm to 10:30 pm).
Then enjoy a refreshing cocktail underneath tropical palms and twinkling lights accompanied by live instrumental music between 8:00 and 9:30 pm, who will create a magical atmosphere while you witness a spectacular sunset.
Peruse the wide variety of authentic Mexican handicrafts sold by local vendors at the Farmers Market and stroll along the esplanade admiring artwork from local and national artists at the outdoor exhibition. You will have the opportunity to meet the artists.
It's an ideal outdoor space to connect with nature and captivate your senses.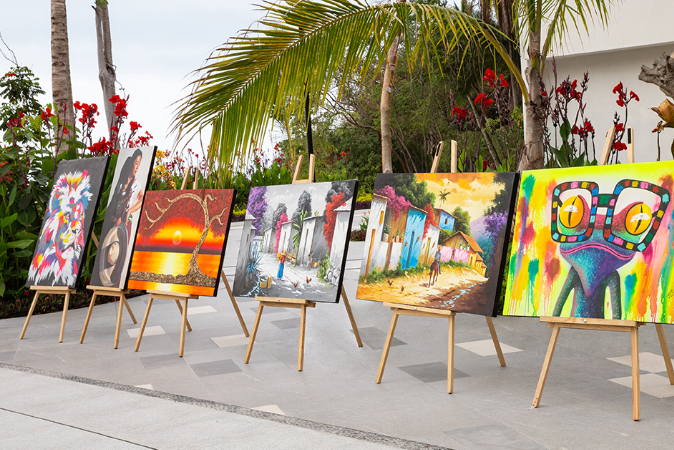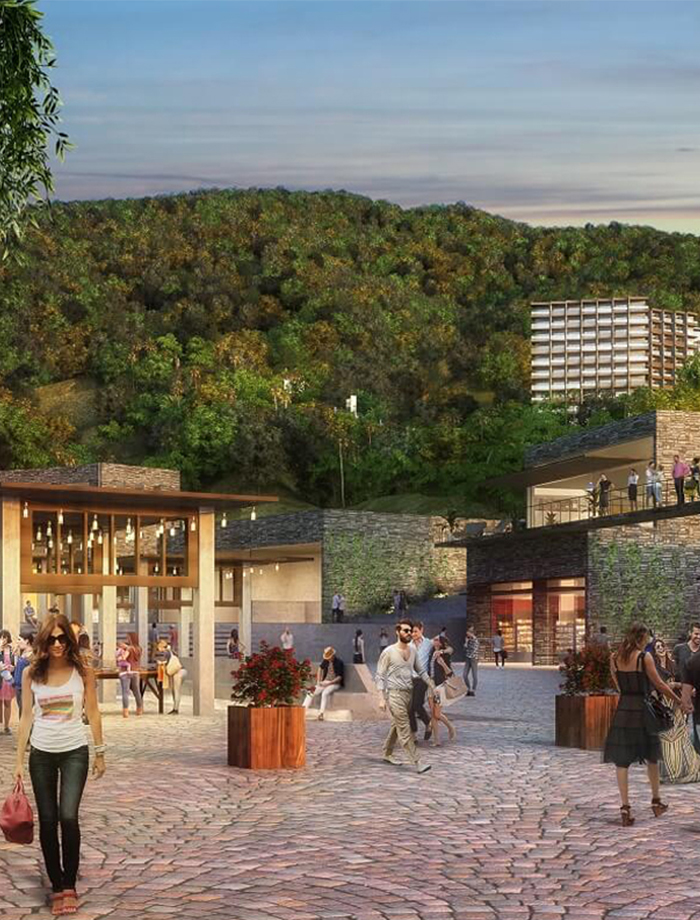 The Magic of TierraLuna Village is Born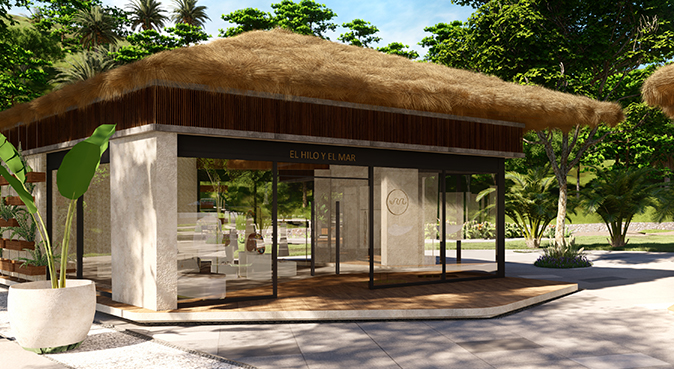 COMING SOON
Our Boutiques
TierraLuna is open daily from 3:00 pm to 10:30 pm. During that time, the magic continues with a unique shopping experience at TierraLuna's 9 boutiques where visitors can find the best locally sourced clothing, beachwear, swimwear, jewelry, lifestyle products, and more. There is something for everyone at TierraLuna.
When you need a break from shopping, you can sit in the outdoor "living rooms", from where you can admire unparalleled views of the whole bay or stop for a quick bite at Luna Deli, where We Proudly Serve Starbucks™ along with sandwiches and snacks.
The boutiques include:
Piedra de Río
Palma
Zol
AMA
Cosmos
Musa
Aura
Stella Kids
Luna Deli
Karuma

GRILL

Canú

SEAFOOD

Kuali

FOOD & COCKTAILS
WHERE IS TIERRALUNA VILLAGE LOCATED?
The exclusive south zone of Puerto Vallarta.
Carretera a Barra de Navidad Km. 7.5 Puerto Vallarta , JAL. , 48390, Mexico.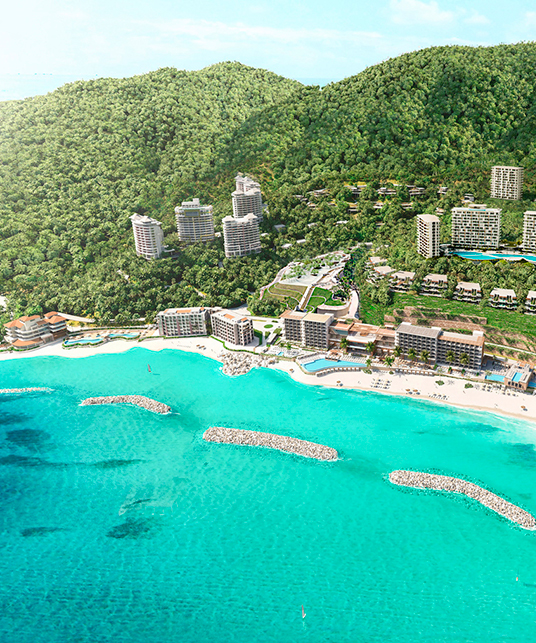 Terms and Conditions
Admission to TierraLuna is free. There are items to purchase on-site including cocktails at the Sunset Cocktail for Room Only guests and local visitors.
For guests with the Gourmet Culinary All-Inclusive plan, the cost of cocktails at the Sunset Cocktail is included.
Please contact Concierge for additional information: +52 322 176071 Ext. 3002 & 6200.