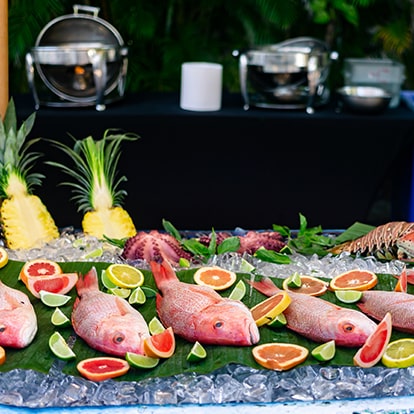 Catch of the Day
Gourmet Activities
At the beach
Every friday - 12:00pm
Market price
---
Join us for this gourmet activity where you can watch one of our talented chefs prepare ceviche with freshly caught fish for all guests to sample while sharing his secret ingredient.
During the event, guests may purchase fresh fish by the kilo and schedule the chef to prepare it any way they wish, including: sashimi, ceviche, grilled, garlic, or zarandeado style (which originated in Nayarit). Guests may then eat the fish whenever and wherever they like.
This is a wonderful activity for all the family to enjoy, especially foodies.