Bocados STK
A Modern Steakhouse with a Delectable Twist
What a view! What lamb chops!
Review from Tripadvisor
"This is definitely a steakhouse - good for lovers of red meat. I had delicious lamb chops and my husband had a rib eye. With it we ordered creamed spinach with artichoke, and twice baked potato with chorizo - it was all delicious!…"
Located on Garza Blanca Preserve's tropical mountainside overlooking the seemingly endless Banderas Bay, BocaDos STK is a must for light and airy lunches, breathtaking sunset dinners and flame-lit romantic meals.
The Concept
Choice, quality and satisfaction
The concept behind BocaDos STK is one dedicated to providing exquisite choices, high quality and dreamy satisfaction. Dishes can be shared for a more casual experience, combined with fresh salads and vegetable dishes or you may opt for a full course meal, pairing your dining with fine wine, craft beer or refreshing cocktails.
For Sharing
Why not try the Hamachi fish dish with jalpeño peppers soaking in its "tiger milk" juices or the Tuna Dices with delicious fresh seaweed, radish and ponzu sauce?
---
Fresh Bites
Quinoa Ceviche, Jicama Wraps and Funghi Carpaccio … delicious!
---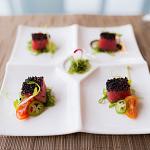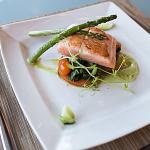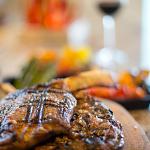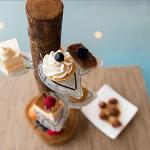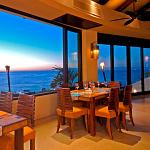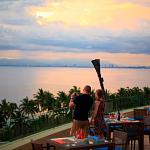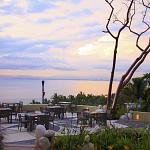 The Atmosphere
Chic comfort with incredible views
BocaDos STK has two comfortable seating areas to suit your mood and your intentions. Inside you can enjoy the cool air-conditioning and classy decor while the terrace provides an enigmatic setting where flame-torches and candles light your table and you can take in the views of Banderas Bay from a privileged location.
Make a reservation
Phone: (322) 176 0700 Ext. 3007
Reservations are required a minimum of 48 hours notice. Once in the hotel you must contact our reservation department to reconfirm your dinner time.