Awards and Recognitions
Garza Blanca Preserve Resort & Spa Puerto Vallarta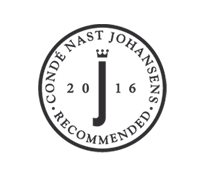 Condé Nast Johansens Voting Begins
As one of Condé Nast Johansens' recommended properties, Garza Blanca Preserve Resort & Spa is excited once again to invite you to share your vote for the Condé Nast Johansens Awards 2016 to see who is best in the business.
All you have to do is nominate our property and then select ALL the fabulous reasons why you think Garza Blanca Resort & Spa is simply the best. From best views, to best family resort, to best for weddings to best luxury spa, the list goes on. Check off any and all of the areas where you consider we excel, showing us what we are doing right with a check mark where praise is due.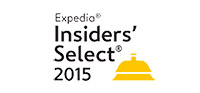 2015 Insiders' Select Winners
The Expedia Insiders' Select list is an annual award recognizing the very best hotels available in Expedia's global marketplace, as judged by the experiences of Expedia's customers. Based on more than 2 million guest reviews, the annual Insiders' Select awards celebrate 650 of the very best hotels and resorts worldwide.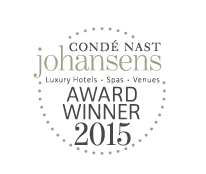 Condé Nast Johansens' Awards For Excellence
Garza Blanca Preserve, Resort & Spa is the proud recipient of the coveted 2015 Condé Nast Johansens Most Excellent Resort In Mexico and Central America. Condé Nast Johansens, the international luxury travel guide is the most trusted name in travel publishing. The winners of these prestigious awards were chosen as the top properties throughout the Americas, Atlantic, Caribbean and Pacific Islands.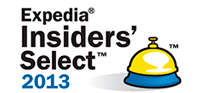 Expedia Insiders' Select 2013
The Expedia Insiders' Select list is an annual award recognizing the very best hotels available in Expedia's global marketplace, as judged by the experiences of Expedia's customers. Based on more than 500,000 guest reviews submitted annually by our travelers, these 650 hotels were designated the 2013 worldwide award recipients.These properties have been identified by Expedia customers as consistently delivering superior services, an exceptional guest experience and notable value; earning a place on the Insiders' Select list is a testament to their ongoing commitment to excellence.

Tripadvisor Travelers' Choice
Tripadvisor recognizes Garza Blanca Preserve Resort & Spa as one of Mexico's top 25 luxury hotels. The importance of this recognition is that the winners were selected by our customers who have had the pleasure of vacationing in said hotels. The key to winning the prize is to offer excellent customer service amongst high quality facilities.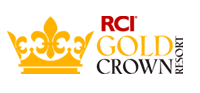 RCI Gold Crown
Select RCI affiliated resorts are recognized as RCI Gold Crown Resort properties ā€" the highest of the three RCI Award Designations. The RCI Gold Crown Resort award designates resorts that have met or exceeded specific standards in the areas of unit housekeeping, unit maintenance, hospitality and check-in/check-out procedures, and an evaluation of resort facilities, amenities and services.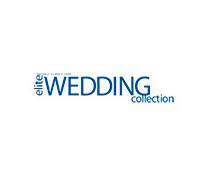 Elite Wedding Collection
Garza Blanca Preserve Resort & Spa is part of the collection Beverly Clark Elite Wedding Collection, which attest to the resorts that embody excellence in organizing weddings and honeymoon trips.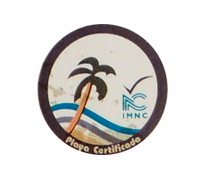 Certified Beach
Garza Blanca's beach meets environmental, health, safety and service quality standards for our visitors' comfort. The certification provides assurance that the beaches will meet the NMX-AA-120-SCFI-2006 specifications. Our beach is periodically evaluated by an accredited certification council.
Most Excellent Resort
The prestigious awards were created to acknowledge, reward and celebrate excellence across the recommended properties in our guides. The world-renowned awards are a trusted mark of quality recognised by consumers and travel professionals alike and represent the finest standards and best value for money in luxury and independent accommodation.
Mexican Enterprise Award
Legitimizes the recognition given to a company or institution that demonstrates skills and knowledge in the areas of Total Quality and Corporate Responsibility based on 40 +10 LAQI actions, allowing such to adapt, evolve and compete in the National market, in turn integrating the elements necessary to achieve excellence.
Distinctive T
The Distinctive T award is a prestigious recognition created by the Tequila Regulation Council (CRT), the National Chamber of Tequila Industry (CNIT) and Institutions involved with tequila and service; awarded to hotels, restaurants, bars, lounges and entertainment venues, as well as boutiques, distributors and retail outlets , among others.
Distinctive H
Quality Management and Hygiene System for food; its purpose is to reduce disease transmission by consumption, benefitting our guests and local consumers local consumers. Following the Mexican MNX-F605-2000-NORMEX standard.
Star Diamond
The American Academy of Hospitality Sciences is the only International award program which honors establishments with its most prestigious symbol of excellence, International Star Diamond Award.Ā The decisions of The American Academy of Hospitality Sciences are solely based on whether the establishment demonstrates a commitment to hospitality in every aspect of its operation.